San Pedro / Wachuma – A Journey to the Heart
ABOUT WUACHUMA:
The cactus (Trichocereus pachanoi), also known as "Wuachuma", has perhaps the longest history of use of any plant medicines in South America. Its ceremonial use dates back almost 3,500 years and its traditions continue today. The cactus contains a number of alkaloids, including mescaline, which is also a key visionary component in Peyote, which is the cactus medicine long-used by Native Americans in the Native American Church.
Wachuma is a "high vibration" plant energy, the experience of which, after consumption, moves through three stages:
1st stage: Wachuma focuses on cleaning the stomach and digestive system.
2nd stage: Wachuma focuses on clearing the physical body, muscular & nervous systems, and circulatory system.
3rd stage: Wachuma focuses on clearing the energetic body and the spiritual body.
PREPARATION FOR WUACHUMA:
Please avoid these foods and drinks for the period of time suggested:
* Red meat and meaty fish (pork, beef, tuna, etc.) – 7 days before and after the ceremony
* Spirits, beer, wine – 7 days before and after the ceremony
* Spicy food – One day before the ceremony
* Fermented food (pickles, anchovies, miso, etc.) – 7 day before and after the ceremony
* Excessive consumption of salt and sugar – 7 days before and after the ceremony
Dietary advice for the 3 days previous the ceremony:
Eat light food (chicken and white fish are fine), with moderate levels of salt and sugar.
– Food recommended for the day of the Wachuma ceremony: light breakfast and light lunch (mainly raw vegan). No chilly, no coffee, no salt and no sugar!
THE WUACHUMA CEREMONY:
We are create a loving space for you to join us in a celebration to honor ourselves with the medicine plant Wuachuma, also known as San Pedro.
We are very grateful to share this sacred union of the Hearts with all of you and receive the healing teachings and wisdom of this powerful plant.
We are open the space for only 15 people because we believe that the intimacy of the ceremony is key to contain the energy and safety of the circle as much as possible.
In this sacred soul connection, my Twin brother and I, through the loving connection with "Lord Metatron" and other angelic energies, we assist individually each of the participants by activating your unique Light Codes (Universal Language of Light & Sacred Geometry).
We open the journey back to the Heart with a beautiful Rapé ritual that will serve us to open up our energy field and bring us together to the most present moment. Right after the Rapé ceremony we share our intention from a space of an expansion, thus speaking from the heart and resonating at higher energies that allow for manifestation.
Soon after we receive San Pedro followed by a guided meditation that take us to a Journey of the heart. The ceremony is very interactive because we found that this way the participants are at all times in a process of expansion rather than being distracted by other people's process and their own minds.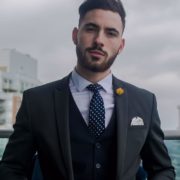 Miguel & Marco Peralta – The StarSeed twins have a truly amazing connection to source and the divinity inside them. From the moment I met them, I felt an incredible energy and tranquility radiating within them. My experience in Toronto Canada with them was truly remarkable. They guided us in a group meditation, followed by the plant medicine and I felt truly connected with them at all times. They have a remarkable ability to speak their genuine truth, to listen to others , understand them and give humble, honest and loving feedback for us all to grow. I definitely recommend working with these two beautiful souls. They are world class. Muchas gracias hermanos! Nos vemos pronto 🙏🏽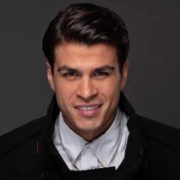 One of the most transformative experiences of my life, and it could not have been better if it wasn't for the guidance of these wonderful and fascinating human beings, The Twins. They are very transparent with their teachings and encouragement to take this wonderful journey of the medicine of San Pedro. love and pure true essence is what I experience through my entire journey, a sense of love, unity and freedom to take on any possibilities that our true self desires, one of the most impactful bonfires, moonlight and overall gathering I ever had, thank you so much Marco and Miguel Peralta for everything you Provided through the entire time. much love and respect.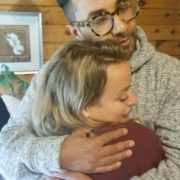 This experience transformed my life. My gratitude to the brothers who guided me to connect with my true essence of my existence and all of humanity, LOVE! Love is what unites us as collective. Love is what defines us. We are LOVE. I have known this phrase my entire existence, but I experienced the depth of the LOVE consciousness for the first time this past weekend. And I am humbled and honoured to have share this beautiful experience with my light family in Ontario. I feel connected to my heart and to the divine creative energy. Please keep on shining your light. The world needs it. Much love, light and blessings.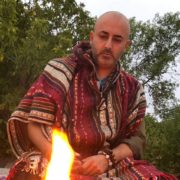 I attended a san pedro ceremony with the Twins in a cottage north of Toronto in September 2019. It was their energy that drew me to that gathering from the very start. I am a shaman myself and can read peoples energy very well. These brothers are a divine gift of the universe to humanity. Human embodiment of true angels. Powerful yet humble, subtle and refined. They honoured the ancestral traditions in the ceremony while integrating the knowledge they bring from their Galactic Heritage in the contemporary art form of 'New-Shamanism' – I highly recommend the Marco and Miguel Peralta "Starseed Twins" for their care, their unconditional love and genuine care for humanity. Much love and Respect!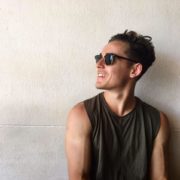 The experience I shared with the starseed twin brothers was truly life changing. The energy that they brought to the ceremony allowed us to go into a safe place to heal, connect and realign. No matter where you're at on your journey these guys will help you get your where you need to go.
Much love ❤️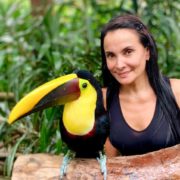 I am infinitely grateful to Miguel and Marco Peralta, they are angels, they are star seeds, they are bothers, they are beings of pure L💚VE, who through the ceremony of the Sacred Wachuma helped me to reunite with my true and divine self and to obtain the answers that for many years I was looking for. I get tears of happiness just by writing this…Thank you!!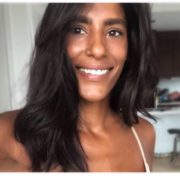 From the moment we met, it was like magic. These two special beings, truly embody love and carry ancient wisdom.
They are some of the most kind, generous, humans I know and I'm so grateful for the connection.
Looking forward to creating in the future and sharing more time in space!!
My heart is filled and the love was overwhelming. One of the most beautiful ceremonies I experienced in awhile.
Thank you 💜